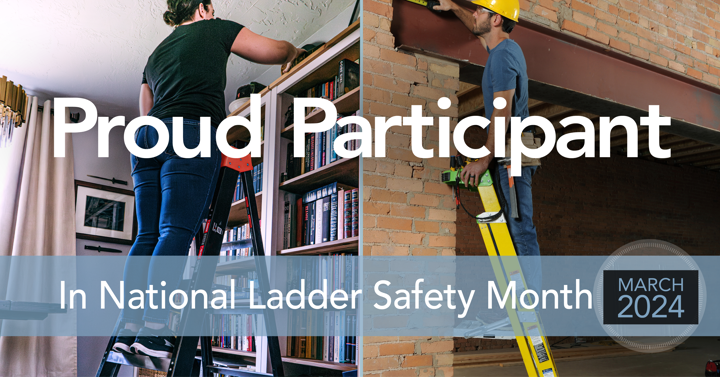 National Ladder Safety Month Marketing Guide: Our voice is stronger together. Help Us spread our message.
Last year, our National Ladder Safety Month message reached millions of people, and with your help this year, it can reach even more.
Thank you for your support of the 2024 National Ladder Safety Month! We have developed this marketing kit to help you promote the value of this important program and spread the word to your network.
This guide was created for you and can be used in conjunction with one another or on their own. Our goal is to make amplifying our message as easy and empowering as possible.
National Ladder Safety Month 2024 will focus on four key themes:
Week One: Training and Awareness
Week Two: Inspection and Maintenance
Week Three: Stabilization, Setup, and Accessories
Week Four: Safe Climbing and Positioning
Sponsorship Opportunities
If you are interested in helping ALI spread the word on safe ladder use, explore sponsorship opportunities today!